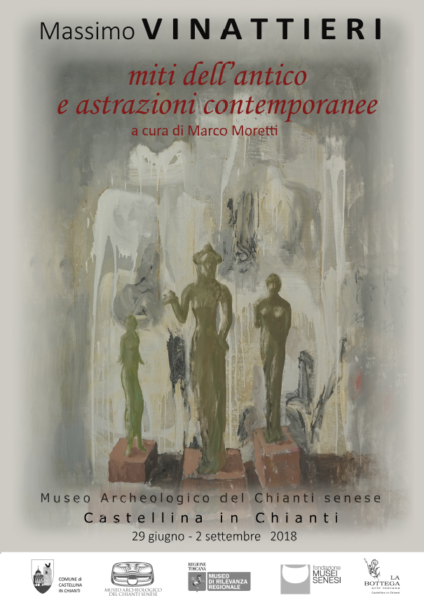 ART EXHIBITION
DELAYED UNTIL NOVEMBER. 4th
This personal exhibition is for the artist Massimo Vinattieri   a dream come true, for the possibility of  displaying  in an evocative location  his artwork,  which has stemmed from a spiritual confrontation among the etruscan Myth and contemporary art language and milieu.
Born in San Mauro a Signa (FI) in 1956, Massimo Vinattieri  has been living in the ancient hamlet of Artimino for over thirty years.  This tiny village, best known for a Medicean villa, shares with Castellina in Chianti a long history dating back to the time of the ancient Etruscan people. A fil rouge of history and  art which now has been finding  new powerful inspiration in the territory and archaeological heritage of Castellina.
Massimo Vinattieri's artwork is most often present in Italy and abroad: it was part of the 54th International Art Exhibition of Biennale di Venezia in 2011 and again the same year in Torino in the occasion of the 150th anniversary of Italy Unification by recommendation of  the President of the Italian Republic.