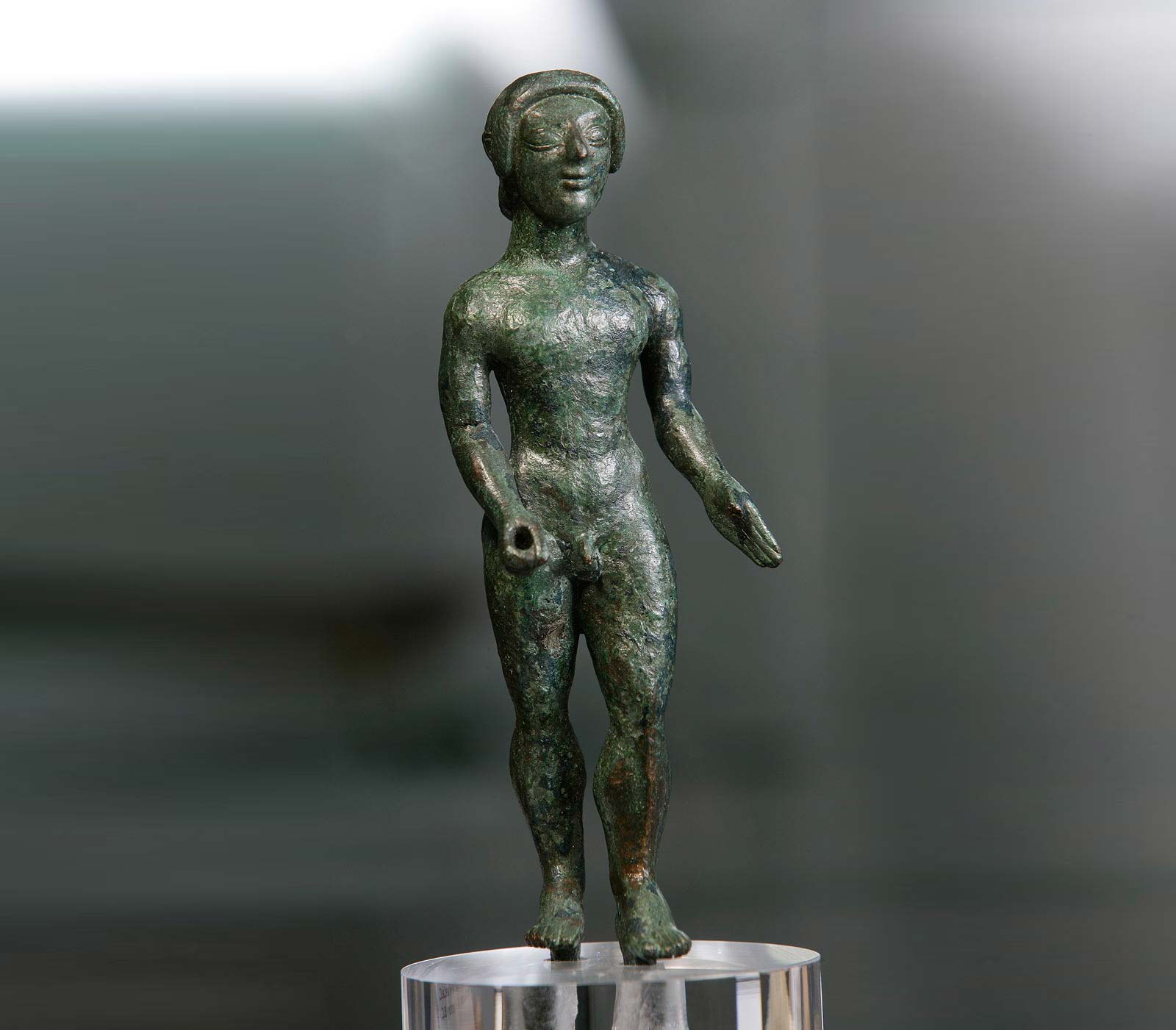 The bronze votive figure found in the area of Casa al Vento was donated by Pellegrino Rosselli, one of the landowners of Montecalvario to Luigi Adriano Milani, on his first exploration of the tumulus in 1904.
The figure depicts a young man, standing with his left leg forward and arms out stretched. His right hand is closed and once held a now lost object, while his left is open in the typical gesture of votive figures.
The man's hair is short and tied up in knot (krobylos) on his nape. His eyes are bulging and the torso is rather well defined (collar bone, pectoral and abdominal muscles) and so are the legs.
The treatment of the anatomic details and of the hair style are expressions of the Severe style and relate the bronze figure to other findings with different subjects which can be attributed to a northern Etruscan workshop, probably located in Volterra, active in the first twenty years of the 5th century B.C.